Happy holidays geneabuds! A new season is upon us and the future is beaming!
2017 is wrapping up and of course that means the release of the much anticipated broadcast schedule for BlackProGen LIVE, a new, fresh take on family history and genealogy research techniques from and for people of color. It's been a joy to host the show for the past three seasons and moving into 2018, we've got:
A new look and feel
More episodes
More guest panelists
More belly laughs
And LOTS more teaching and learning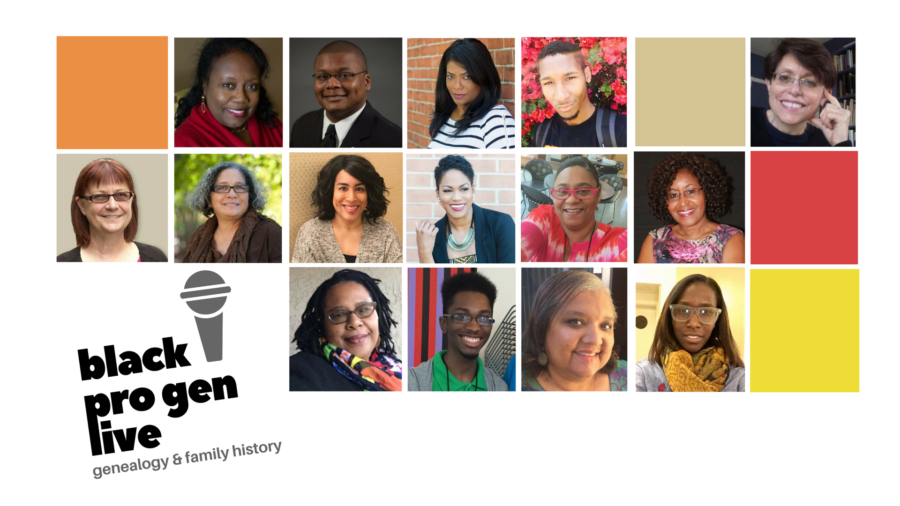 BlackProGen LIVE is: top row (l t r): Angela Walton-Raji, James Morgan, III, Linda Buggs-Simms, Alex Trapps-Chabala, Ellen Fernandez-Sacco; middle row (l t r): Toni Carrier, Shelley Murphy, Teresa Vega, Nicka Sewell-Smith (host), True Lewis (co-host), and Bernice Alexander Bennett; bottom row (l t r): Felicia Addison, Willie Russell, IV, Renate Yarborough Sanders, and Tasia Cox.
We've been hard at work to make sure we offer the best topics and content when it comes to representing the people of color voice in genealogy and family history research. 2018 will be LIT! We're so excited we even came up with a promo video!
Schedule as of December 12, 2017. Dates and times subject to change.
2018 BlackProGen LIVE Episodes