Restorative justice is already happening. But how can genealogists and family historians contribute and make even more of a difference?
Reparations is a dirty word. It's heavily soiled, drug through the mud. It needs to be bleached, sanitized, and dried in the sun. It's a term that polls badly. Most people hear the word and think of an ATM that won't stop spitting out money for African Americans or of programs that only elevate Blacks and while everyone else suffers. Even our elected officials can't even come together to get a bill through the House that will "examine slavery and discrimination in the colonies and the United States from 1619 to the present and recommend appropriate remedies."
But what if I told you that reparations efforts and programs already exist all over the country? What if I told you that universities, corporations, and private citizens were already practicing restorative and transformative justice for past wrongs connected to the enslavement of the ancestors of African Americans and that these things are totally a form of reparations?
The identity of African Americans is always being questioned. Always. From the ridiculous caste system established in states like Louisiana to legally defining "Colored" people in Virginia, it has always seemed like the system – and those in power – have been busy defining who we are. Eugenics, and it's byproduct genealogy, are at the center of this.  As a result, our very legitimacy is always in limbo.
It was a deliberate choice to bring our ancestors here. Capitalism was at the heart of the complex root system of a tree that grew leaves of different shades of slavery throughout the country. On other hand, as a descendant of those captured and worked for free, it doesn't appear to me that those who planted that tree really thought out all the scenarios once their pet economic project played itself out. It may have been impossible for them to do so. Hindsight can be a hell of an elixir.
I cannot ever think of a time in U.S. history where African Americans existence was ever 100% completely lawful, in word (read that the law) and deed. Even now. Yes, the social and legal status of the enslaved was well documented on paper, but that documentation, when looked at on a national scale, did not fully legislate their humanity. States rights, right? Unfortunately, the same could be said even now. The word/law mostly reflects our humanity but the deeds supporting such, from the government to private citizens, are so inconsistent when the point shouldn't ever be argued.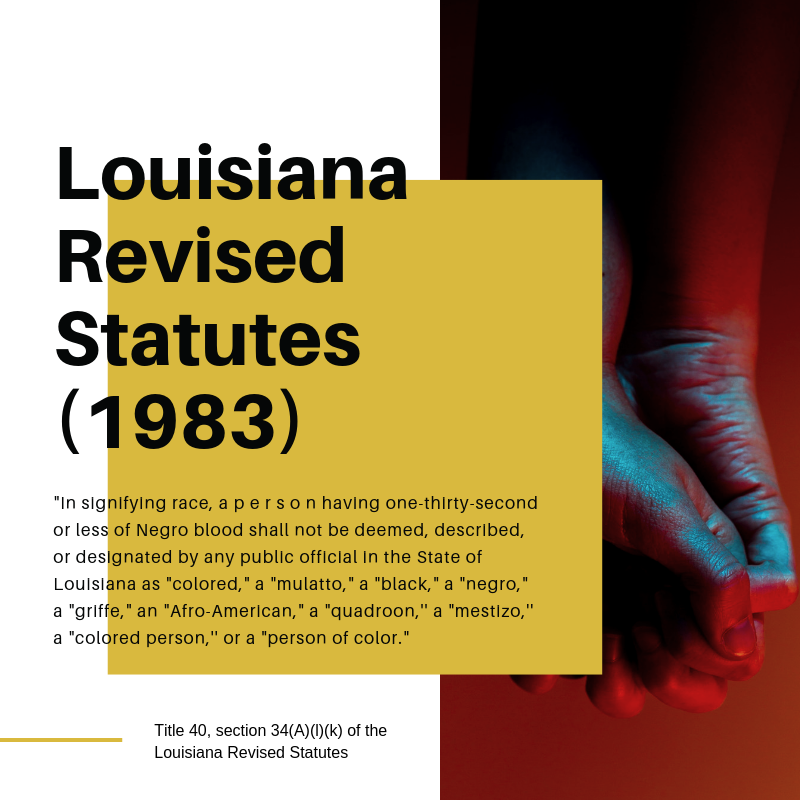 When the very fact of our existence in the U.S. is treated as lawful and its complete origins and missteps are acknowledged, our identity can no longer be questioned. In 2019, this has never happened. The only way to shine a light on that is to atone the centuries of false information and correct the record with the truth. Genealogy and family history are a way to do that.
Genealogy and Family History Can Be Forms of Restorative Justice
Let's dig into this deeper. The roots of our own industry are tainted by the pseudoscience of eugenics whose aim was to improve humanity and rid it of certain populations in an effort to protect it. Genealogy was the tool used to filter people in and out of grace. People of color being involved in the genealogy industry, either as a novice or a professional, goes completely against the racial ideology at the time genealogy was embraced and against the origins of the study.
Involvement now allows people of color to perform their own atonement on behalf of their ancestors who were considered disposable and their lives unimportant. It's a proactive way of re-establishing identity while enhancing the knowledge of legacy for future generations.
The system of enslavement within the U.S. made it impossible to research the enslaved without researching their former slaveholders. No one can truly be successful in doing this research any other way. Just as the descendants of the formerly enslaved are restoring the voices of their ancestors, the descendants of those former enslavers can also do that. That, on both ends, is restorative. 
According to Merriam-Webster, reparations is defined as
"the act of making amends, offering expiation, or giving satisfaction for a wrong or injury."
Accurately and humanely telling the stories of all ancestors who lived during the slavery era is a form of restorative justice, but we've got to move beyond the acknowledgment phase.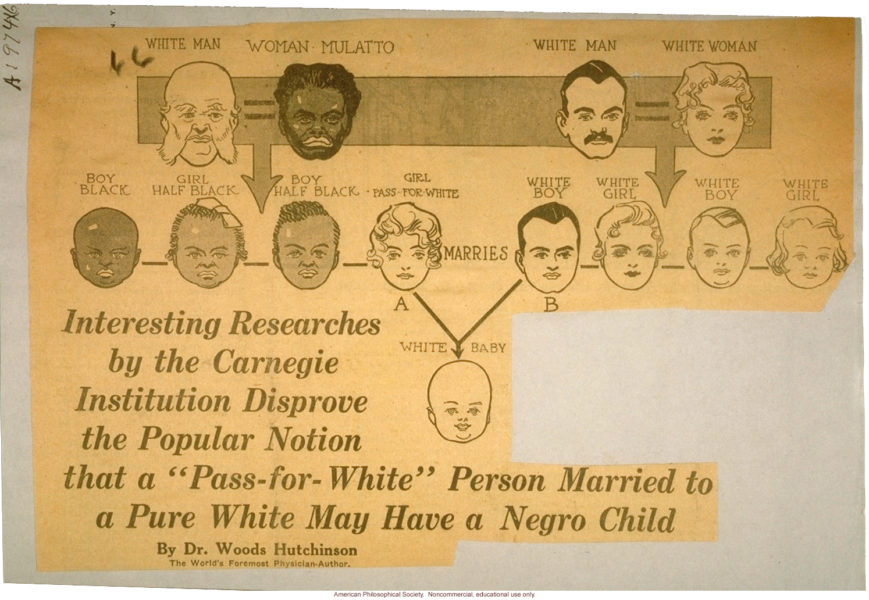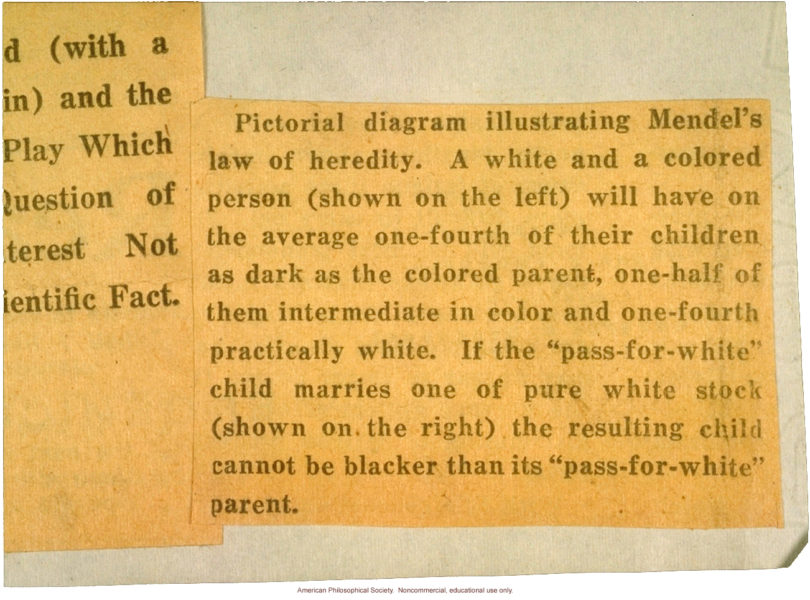 Words + Actions = Results
I've been contacted A LOT by the descendants of former slaveholders asking what they should do when they come across documents in their family's possessions or online as they research. They want to move beyond the words and into action. I've suggested everything from creating a free blog where you post your documents, to donating them to an archive or university, to posting on social media, to tracking down descendants, and more. It's all a personal choice, but if we're speaking about it truthfully, based entirely on definitions, it's a form of reparations.
I know that folks reach out to me because it seems intrinsic to them that people of color know what to do in this scenario and they don't want to come across wrong. But the trauma and experiences are in ALL of our bodies, some of us have just been able to push those things down for decades, if not centuries. Empathy doesn't cost a thing. Just as someone can contribute monthly to the ACLU in defense of immigrants, they can also do the following for people of color:
volunteer to index or catalog records of importance;
re-write your county history to include us;
ALWAYS address the experience of people of color in the organizations you are affiliated with;
illuminate the myriad of ways the entire country was involved in the system of slavery;
try to research an African American family – without expectation for compensation – and share with your community what you learned in the process;
respond and offer to help when a person of color tries to connect with you because you share DNA with them;
create a project to transcribe inventories mentioning the enslaved in your counties/parishes of interest; and more.
These are just a few acts of restorative justice that don't involve an endlessly spouting ATM or programs that some view as unfair. They correct the largely inaccurate narrative of slavery and the multitude of misinformation about the lives of African Americans and most importantly, help restore legitimacy and legacy. These things can done by regular people who aren't famous, with no need for degrees or credentials. Do you know how much influence you have in your own family and social circles as you pass on what you learned after an act of restoration?
No one should be waiting for a corporate sponsor; we have the tools and we have the knowledge. It's time to stop waiting for "someone" to change the story and make things right. We have billions of historical documents along with DNA to guide the journey. 
Let the words of atonement be spoken, the actions of restoration take place without fear, and the results be fruitful, and a blessing, to everyone.
Below is a short list of news stories, existing projects, groups, and corporations that highlight the type of work that is needed. Many of these changes were made as a result of voices outside these places advocating on behalf of the voiceless. Keep that in mind as you ponder what you'll do.