Your favorite crew in genealogy.
The Trask 250 Multimedia Series
In late 2014, I uncovered one of the biggest finds of my genealogy career thanks initially to genetic genealogy and later traditional family history research. This series shares the stories that were unearthed as a result of those findings in an attempt to amplify the voices of the more than than 6,100 people I am now connected to through DNA, community, and kinship.
These extraordinary folks were or had ancestors that were enslaved by brothers Israel Elliot Trask, James Lawrence Trask, Augustus Trask, and/or William Porter Trask along with their niece Charlotte Pynchon Davis Ventress, nephew Augustus Trask Welch, and James Alexander Ventress.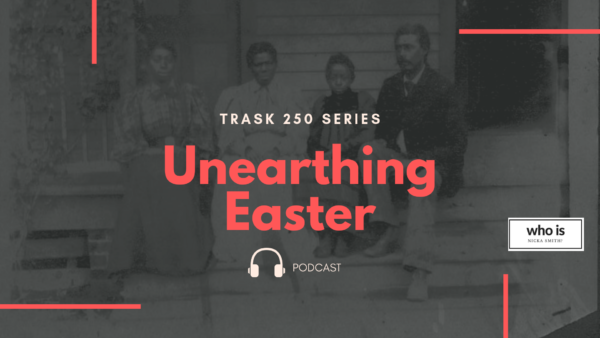 Podcast Episode 1: Unearthing Easter
For years, my paternal grandfather's family origins were a complete mystery. That's until two phone calls changed everything I thought I knew.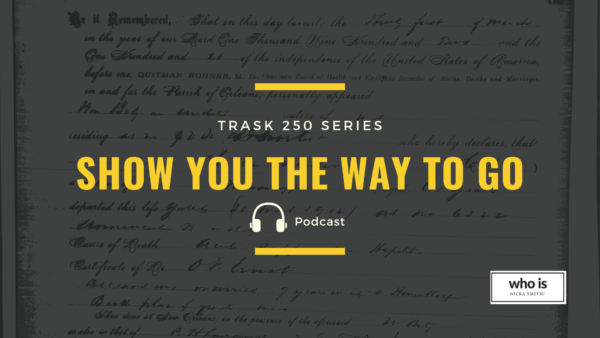 Podcast Episode 2: Show You The Way to Go
Using DNA, community, and slavery era research to resurrect a group of formerly enslaved people in Mississippi and Louisiana.
Blog: Pardon Me
James Alexander Ventress wanted his power back. He was desperate to get it, even though it appears he flat out lied to ensure it was back in his grasp.
Podcast Episode 3: When Trask Meets Tappan
The story of a couple, the families they descend from, and the duality of their life as descendants of both slaveholders and abolitionists in the north.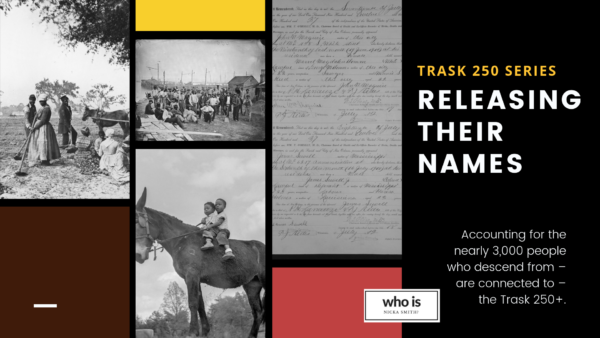 Blog: Releasing Their Names
I've tracked nearly 3,000 people to the formerly enslaved of the Trask and Ventress families. Now, I'm celebrating that milestone by releasing (most of) them online.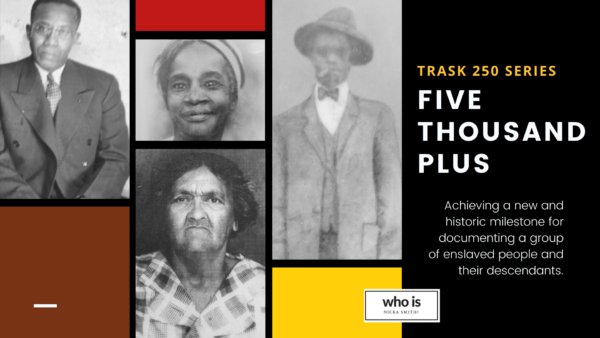 Blog: Five Thousand Plus
Achieving a new and historic milestone for documenting a group of enslaved people and their descendants.