You spoke. I listened. 🙂 Announcing the Project Genealogy online workshop series!
I'm proud to announce that I've begun to offer online genealogy workshops! This is something that I've had in the works for a few years now and I'm happy to get the ball rolling with the first set called Project Genealogy.
What makes this workshop different?
In addition to sharing amazing things I've learned during my 16 years researching, you'll get digital syllabi and the ability to submit your current research plan for review and consultation. While a researcher can learn quite a bit from listening to a lecturer, there is nothing quite like having your own research looked at with fresh eyes. There are often things you didn't think of or consider that can help break down years worth of brick walls.
Here are the specifics…
Project Genealogy – Second Quarter 2015
Begins April 7, 2015 at 5:00pm PST/7:00pm CST/8:00pm EST, Online
Registration fee includes:
Four Workshop Sessions –Participate live or review at your leisure.
Live dates and times:
Tuesday, April 7, 2015,
Thursday, April 9, 2015,
Tuesday, April 14, 2015,
and Thursday, April 16, 2015
(all dates are 5:00pm PST/7:00pm CST/8:00pm EST)
Digital Syllabi – Detailed outlines of each session to follow along
Research Plan Review and Consultation* –Submit your personalized research plan for help and tips.
*Must be submitted by April 16, 2015 to qualify*
Workshop Descriptions
Genealogy Basics: More Than a Review

Start on the right foot or revise your current plan with an in depth session on the basics

Offline and Online Research Techniques

I'll share my go-to websites, record sets, customized research trip primer, and unique search strategies which have grown my database from 400 to nearly 3,000 relatives

Beyond the Surface: Analyzing and Capturing Genealogical Data 

Discover ways to read and analyze facts, how to document them, and how they can add color to your ancestral story

The 5 W's and the H of DNA

Learn about testing types and how to use results with your traditional genealogy research
LIMITED SPOTS AVAILABLE
$100 registration fee (Registration open until March 24 or until filled)
Registration for this workshop series has closed.  Please stay tuned to my workshops page for more upcoming workshops.
Terms and Conditions:
Please note your preferred email address before you submit payment.
Registration fee is non-refundable and non-transferrable.
Dates and times are subject to change.
---
More About Me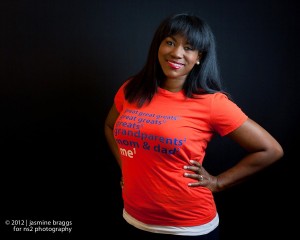 Nicka Smith is a professional photographer, speaker, and documentarian with more than 16 years of experience as a genealogist. She has extensive experience in African ancestored genealogy, reverse genealogy, and family reunion planning and execution. She is also an expert in genealogical research in the Northeastern Louisiana area, sharing genealogy with youth, documenting the ancestral journey, and employing the use of new technology in genealogy and family history research.
Nicka has diverse and varied experience in communications, with a background in publications, editing, graphic design, radio, and video production. She has edited and designed several volumes of family history that include narratives, photos, and genealogical information and has also transferred these things to an online environment.
Nicka is a board member of the California Genealogical Society (CGS) and for the African American Genealogical Society of Northern California (AAGSNC), a member of AAHGS Memphis/Mid South and the Southern California Genealogical Society, former chair of the Outreach and Education Committee for AAGSNC, and former project manager for the Alameda County, CA Youth Ancestral Project where more than 325 youth have been taught the value of family history.  Nicka is also the family historian and lead researcher for the Atlas family of Lake Providence, East Carroll, Louisiana.