Have the wedding of your pinboard dreams with these five tips!
I've been into photography for a long time, have photographed my fair share of weddings, and have planned a lot of events (including my own wedding). One thing I encounter a lot are newlyweds to be who have expectations of a "Pinterest Perfect" wedding, pinning a million different photos they like, dreaming about how their special day will look exactly the same as their pinboard. Then, when their special day comes and goes, and it looks nothing like that they envisioned online, especially in their photos. Below, I've outlined my tips on how to get your day as close to your pinboard as possible.
Budget
This seems obvious, but I think a lot of newlyweds to be don't really take this into account.  Just think about how absolutely perfect the venue, details, dress, florals, etc. look on your pinboard. Sometimes those things come with a huge price tag to ensure they look perfect to your guests, in your photos, and of course, to you and your future spouse.
On the other hand, this doesn't mean that you have to declare Chapter 7 bankruptcy to get your pinboard in real life.  If you don't have a lot to work with, perhaps you can choose more cost effective foods for your guests so you can do more with your table decor.  Or, if you are working with something, perhaps you splurge on your venue instead of florals to get the exact look you want in your photos. As with your new marriage, your budget is all about give and take.
Venue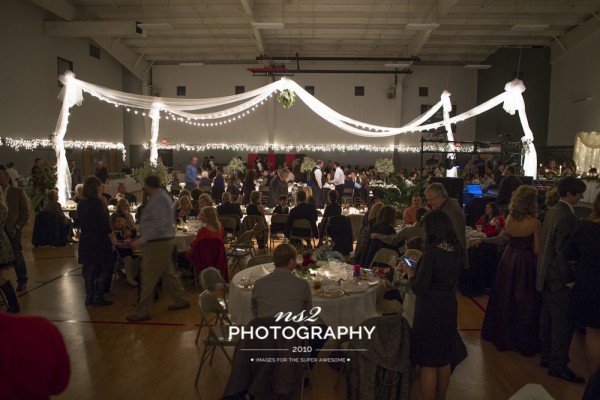 This is a HUGE part of maintaining the integrity of your vision for the day of your wedding as well as in the photographs. A venue can make or break your images for the entire day.
When selecting your venue, pay attention to things such as:
Light – Is it natural/from windows or doors or is it artificial/from lamps or chandeliers?
Architecture – Does it fit the vision on your board or does it scream "just functioning?"
Permissions – Will you be able to bring in your own decor or are there restrictions?
Vision – Are you able to get what you've pinned near you or can you get something close? Can you transform the venue you've selected to get it as close as possible to your vision?
Keep these things in mind as you shop venues and let them guide you and your spouse to be in your final decision.
Photography
9 times out of 10, your pinboard DOES NOT have images that Uncle Bob took with his decent camera or Aunt Debra took with her iPad or Samsung Galaxy.  It likely features photos from photographers that have a high level of skill and can execute the same results over and over again to deliver an impeccable product.
Take a look at your pinboard.  Then, answer these questions:
Has everything you've pinned been photographed by the same photographer? If not, how many different photographers did you pin?
What's the ratio of images taken outdoors versus indoors? What types of environments dominate your pinboard?
How many images are posed versus ones that appear to be candid/in the moment?
What's the ratio of images of just the newlyweds to be versus them with the bridal party?
What's the ratio of images of people versus still life/decor?
Are the images you've pinned from an actual wedding or a staged wedding?
If you are a person of color, or will be marrying one, are the images on your board reflective of you and/or your spouse? Certain environments can be horrible lighting situations for different skin tones. An experienced photographer will know how to balance these things out.
Keep all these things in mind as you select your photographer.  While I'm sure you've put together a nice board, there is absolutely no way you can attempt to mimic it exactly since there could be more than 20 photographers with different styles, equipment, and skill levels represented. Plus, you really don't want your day to look just like someone else's because it's yours, right? 😉
Details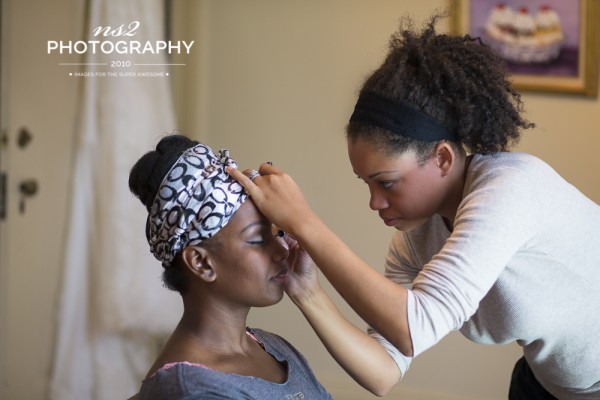 I've seen details done AMAZINGLY on a tight budget and I've also seen them done horribly on a huge budget. Details can also make or break your wedding day photography.
Makeup: Will you be doing your own or will you use an artist? Either way, make sure to do a test run beforehand and take some test shots with your wedding day photographer once your look is finished to ensure you don't look too ashy, too dark, or too made up if that's not your thing.
Decor: Besides the basics (like bouquets, centerpieces and such), what other special touches can you add that are unique to you and your betrothed? I've seen this done tastefully and also on the overkill level. Most times, everything on your pinboard doesn't need to be used.  Mind your budget when it comes to this stuff.
Plan Ahead

My advice is to hire a wedding planner, if your budget permits. You want every single thing about your day to be planned so it reflects that way in your photography.  Someone has got to be there to make sure your ringbearer carries that cute little "_______, here comes _______ sign" or that your burlap runners are placed just right.  Share your board with your planner well in advance so they know what you're going for and what you're not going for.
If you decide not to have a planner, your photographer will likely end up orchestrating your day as a pseudo planner so that things stay on time and you can get all the photos you want. Now, this doesn't mean that you should rely on your photographer as your planner, but do know that a photographer must act in a lot of different roles on your special day, and task master is usually one of them.
If you take note of these five tips, you'll definitely meet your goal to have pretty Pinterest dreams on your special day.  🙂