People of color have NOT had their collective jaws on the ground for the last few months. Here's why.
Just a few months ago, Jack Daniels admitted that their famous distiller obtained his training from a slave, Nearis Green. A collective "OMG!" swelled from sea to shining sea once the news broke, but people of color? We sat there saying "Who in the world didn't know that or think it was possible?"
Earlier this year it was revealed that 272 slaves were sold to keep the doors of Georgetown University open.  A resounding "WHAT?!?" erupted, harvesting thousands of acres of amber waves of grain as people of color sat saying "Why are people surprised about this?"
Then, this past weekend, the National Park Service disclosed that George Washington's adopted son, George Washington Parke Custis, fathered children with at least two of the family's formerly enslaved, Arianna Carter, and Caroline Branham.  At once, the majesty faded from those purple mountains and a uniform hush consumed the national populace. People of color sat unbothered. We said "Just look at our DNA results and it's obvious why this shouldn't be a shock."
There is a uniform thread amongst these three stories and so many others like them. Have we, as a nation, noticed that thread? More importantly, have we decided to cut the thread and keep wearing the garment of half truths or have we decided to let the bad boy unravel, as painful as it may be, so we can finally get to the root of our many issues with race?
People of color have always known about this thread. It isn't shocking to us. It's from a spool that has been passed down in our families in the form of oral history. Pieces of it are shared at family gatherings, openly. The elders discuss it when they recount the family history. But, it appears as though the spool is locked deep in the recesses of the basements of families in the majority. There is no talk of the slaves, of the known cousins among those slaves, or the fact that an empire was built using the expertise of a group of people who weren't thought to be capable of more than manual labor or a tool used to act out one's sexual desires.
The soul of these stories is that many don't come to light until after person of color, who has spent a hell of a lot of their time and resources, dedicates their life to verify them and for most of that time, no one in the mainstream will even entertain what they are saying.
For years, they sit quietly in archives and libraries, sifting through pages and pages of documents looking for leads.
For decades, they attend conferences and gatherings, staying largely undetected, sometimes too afraid to share what they know for fear that they will be dismissed and indirectly told their course of study isn't relevant or needed because their aren't classes or workshops offered that are focused on it.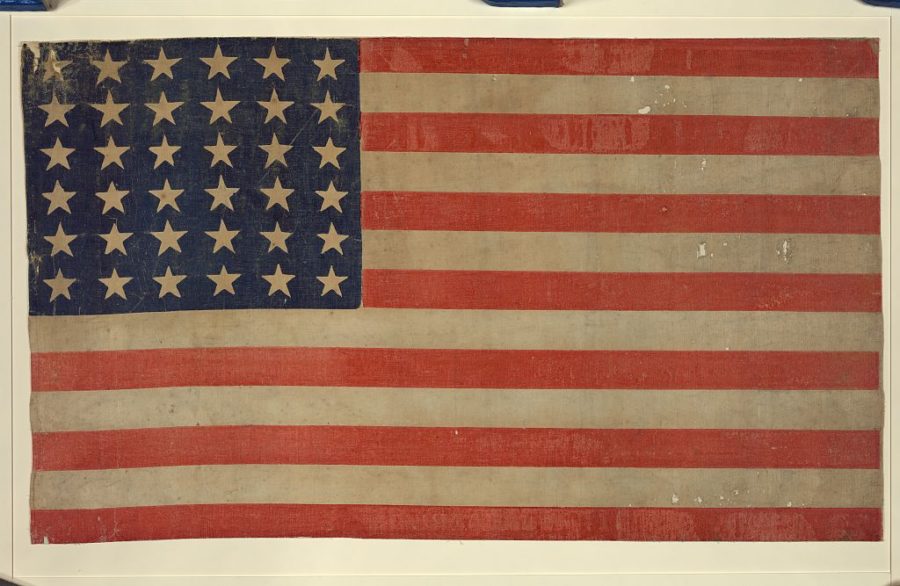 They've spent all this time honing their skills, discovering others among them who have the same stories or connections all the while, the majority hardly ever acknowledges them and for damn sure keeps that old spool of thread hidden way deep in that attic, sometimes dying without telling the next generation where it's hidden or that it even exists.
There are thousands of people like Patricia Bayonne Johnson, Claude Eady, and ZSun-nee Matema. Yes. THOUSANDS. Unfortunately, they are only believed when someone from that majority decides that hiding fibers of cotton or polyester wound on a cylinder inside of an attic is serving nobody and perpetuates a lie. The real question is how many other families, institutions, and companies will be adult enough to face the music when it comes to the truth about the true history of our nation? Will fear overun them and keep their spool in the attic, or will they embrace that the story is multidimensional and that who was believed to be the least among them knew the truth the whole time?
Don't miss the latest! Subscribe by email.
Click here to subscribe to Who Is Nicka Smith
Click here to subscribe to The Lowdown by BlackProGen
Sources
Featured image: Weidenbach, Augustus, Artist, and Gilbert Stuart. "George Washington" / A. Weidenbach. [1876, ca. 1876] Image. Retrieved from the Library of Congress, https://www.loc.gov/item/2009633671/. (Accessed September 19, 2016.)
Lee, Russell, photographer. Threading a needle with waxed thread. Bootmaking shop, Alpine, Texas. May, 1939. Image. Retrieved from the Library of Congress, https://www.loc.gov/item/fsa1997026143/PP/. (Accessed September 19, 2016.)
[Thirty-Six Star Flag]. [Between 1864 and 1867] Image. Retrieved from the Library of Congress, https://www.loc.gov/item/97515549/. (Accessed September 19, 2016.)