Listing the names of their slaves is only half the story.

The other day, I sat and thought long and hard about some of my roadblocks when it came to my genealogy, in particular, identifying areas in my pedigree that contained a number of NPEs. Statistics are all over the place when it comes to this topic.  Estimates say that anywhere from 8-22% of descendants of a given progenitor could be the result of an NPE. We often discuss this from the frame of two people who have legal rights, who may or may not have had consented to sex which produced a child. But, what about an NPE or event that took place between someone who was legally recognized a person and one who was legally recognized as property?
Projects like the Slave Name Roll project are right on target with their goal to break the walls down when it comes to sharing information obtained about the formerly enslaved online, especially when the former slaveholder is the ancestor of the person who is providing the information.
On the other hand, we in the genealogy community are largely withholding the cold hard truth about slavery when we don't loudly verbalize the names of our Slavecestors who are both the former slaveholder and ancestor. Why haven't we started a similar roll effort to remove the veil of secrecy that lies within our own genomes; that men (and sometimes women) of non-African descent procreated with our formerly enslaved ancestors and both are our ancestors.
Who are we protecting by not widely sharing this information and relegating it to closed Facebook groups or in messages between genetic cousins and ourselves? Are we scared of knocking these ancestors off the pedestal that their descendants have built for them? If so, who is this benefitting?
I am putting a call out to everyone. If you have an ancestor who is a former slaveholder and you know they had children with the formerly enslaved (who could or could not also be your ancestor), blog, post, tweet, etc. about it and use word and/or hashtag #slavecestor.
No need for Gone With the Wind hyperbole – state the facts and attempt to locate other descendants with the same story. Share the docs and photos you have. Post heavily sourced trees. We all want to see our ancestors and we want to substantiate what DNA is saying with sound genealogical research.
Why? Because the business is already out on the street in the form of our genomes. The path to healing this block of our ancestral quilt is tied to transparency. Putting the info out there makes a statement that descendants of these relationships can finally come out of the big houses and slave quarters. There's no more need to  whisper behind the poplar tree. The folks at the time the events took place knew the truth and so do we, even if we have a cast of characters to choose from when it comes to narrowing down an ancestor.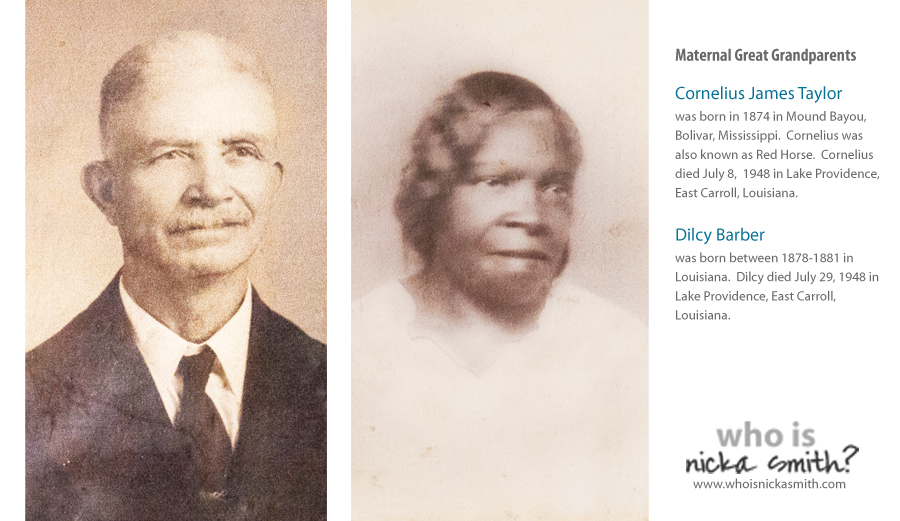 In successive posts, I will begin sharing my list of slavecestors that I have uncovered thanks to DNA testing. My hope and goal is to find other descendants, to connect with others who have the same story, and to catalog all of it through sound research. There is nothing like uncovering a slavecestor who is seen lots of times in your DNA results only to discover that those who are tied to that slavecestor have scant evidence and keep repeating the same bad info. That stops with this project. Let's get the info right the first time.
Who's in?!? Sound off below.