better late than never, right?  🙂
episode five: rise
episode five dealt largely with the efforts moving toward and supporting the Civil Rights Movement. i found this episode a bit troubling to write about. while major strides were made to address many of the major events of the time, several were not addressed at all or not addressed in their entirety.
what happened to:
granted, i will admit that i have a bias towards CORE.  LOL see more below.
using government surveillance programs in your genealogy research
as i've touched on many times before, there were more than 20 people in my family directly or indirectly involved in integration activities in the United States.
while my great uncle, cousins, and the local NAACP spent more than 40 years attempting to register to vote in East Carroll Parish, Louisiana, my great aunt, great uncle, and three of my first cousins once removed were on the battlefield and based in New Orleans conducting efforts of their own and others through organizations such as the NAACP, CORE, and the Southern Organization for Unified Leadership (SOUL).
due to time, hurricanes (betsy, camille, and katrina), many of the documents that were gathered during the time that things were happening were lost.  fortunately, due to government surveillance programs and the internet, i've been able to dig copies of a lot of it back up.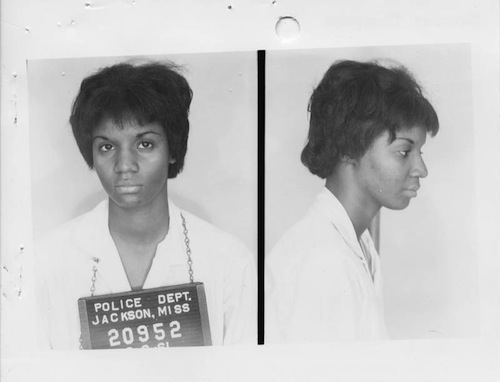 Mississippi State Sovereignty Commission
funded mostly by the state of Mississippi, and even partially by other states and the federal government, the Commission tracked the activities of those who were considered a threat to the "sovereignty" of the state.
just about anything and everyone who was a threat to segregation was monitored by the Commission. files were created for individuals and organizations. Contents included name or alias, address, affiliations, letters, speeches, photos, rosters of members and flyers from civil rights groups, congressional records, and even newspaper articles. documentation was available through a complex indexing system where numbers were assigned to every piece collected.
thanks to several court cases, the Mississippi Department of Archives and History was ordered to make some of the documents available to the public.  i suggest searching for the locations your family lived in along with your surnames that you track.
as was true during "the black hole," newspaper research is KEY during both the period mentioned in episodes 5 and 6.   during this time period, you'll unearth things like honor roll and graduation lists, or even musings about what is going on in your family's country church.
episode six: a more perfect union
"…It's [the] like prisons are an extension of the community" – Terrance Stevens
the quote above couldn't be more true.
as the Great Migration of African Americans came to a close, those who migrated eventually faced new obstacles – urban poverty and the "War on Drugs." with this "War on Drugs" a "ghost" generation was created – those who faced addiction and/or who were incarcerated for drug related crimes. it's possible that you've been paying so much attention to your dead relatives that you may not even realize you may have an entire generation who you can't even track down and they haven't died yet.
the inception of drug laws in the United States has been heavily documented as being racially motivated. the first well known documented case of this was targeting Chinese immigrants in San Francisco. as the years went by, additional laws were added which disproportionately affected minorities, in particular African Americans. eventually, the federal government imposed mandatory sentencing on drugs such as crack cocaine which lead to millions of African Americans being incarcerated at alarming rates and thus, a "ghost" generation. luckily, thanks to some recent efforts by President Obama, mandatory sentencing for crack cocaine has been drastically reduced, but not altogether eliminated.
a great documentary to watch about this topic is called The House I Live In, which aired on PBS earlier this year and is available now on Netflix.
research today, right now
just as we pour through hundreds if not thousands of records on our dead ancestors, there are many records available in the same courthouses, archives, and even online to help you locate family members who fall into the "ghost" category. you just have to think about your living relatives like you do your ancestors. as you search for court or deed records and such on those have died, why not try to do the same for lines you don't have descendants for? get those pictures and obituaries for folks who just passed on. don't be so genealogically bound that you're no earthly good. lol
you have to have a contingency plan for your research. what happens when you want to "retire" and a younger family member wishes to pick up where you left off? if you only worried about the deceased in your family, the person who takes up the mantle after you has their work cut out for them. interview your living relatives, young and old, now. as i've seen through my own experiences, even interviewing a 17 year old would be worth it.
continue the blogging circle!
other genealogists are contributing their commentary for each episode too. here are links to their commentary on episodes five and six.
Angela Walton-Raji
Episode Five – They Never Saw a Child
Episode Six – Yet Still Like Dust, We Rise! 
Kristin Cleage
Episode Five – Kennedy Refuses to Support Civil Rights – Demand Federal Intervention in Alabama – May 1963
Episode Six – Free Food All Over Motown – 1972
Vicky Daviss-Mitchell
Episode Five – What's Going On
Episode Six – The Road May Be Rough, The Reward Great in the End
Linda Durr-Rudd
Episode Five – Say It Loud, I'm Black and I'm Proud
watch episode five
episode five resources
watch episode six
episode six resources